Shark Tank season 9 episode 4 introduces professional football player Rob Gronkowski and his brothers pitch an insulated sports bottle; a tool that quickly soothes foot pain; a twist on a popular snack; an innovative way to keep belongings safe.
Season 9 Episode 4 in depth
---
Guest sharks this season include Spanx founder Sara Blakely, Virgin Group founder Richard Branson, brand marketer Rohan Oza, TV personality Bethenny Frankel, and former MLB star Alex Rodriguez.
In this season 9 episode 4, the guest judge is Alex Rodriguez.
Alex Rodriguez
Alexander Rodriguez is an American former professional baseball shortstop and third baseman who played 22 seasons in Major League Baseball (MLB), as well as a businessman and philanthropist.
Alex Rodriguez joined ESPN in 2018 as a Sunday Night Baseball analyst.
In July 2020, it was announced that Rodriguez would be part of the judging panel for the Forbes' Next 1000 list, a franchise which focuses on entrepreneurs from marginalized communities.
Rodriguez formerly owned a Mercedes-Benz dealership in League City, Texas, and in his free time, Rodriguez buys and collects art. He is an investor for eSports team NRG Esports.
Source: Wikipedia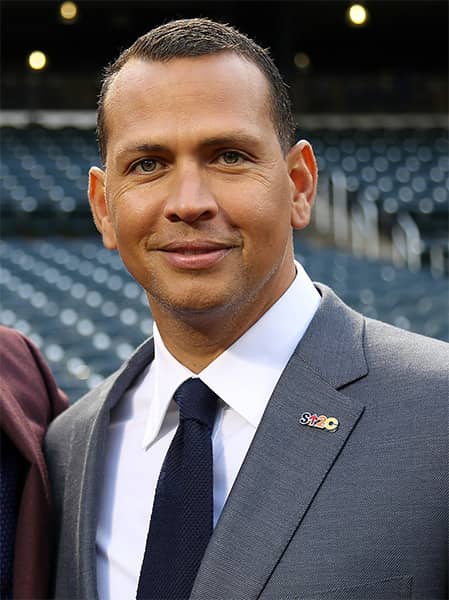 You may also like
Shark Tank Season 8
Money is a scoreboard where you can rank how you're doing against other people.

Mark Cuban
We listed below every entrepreneur and business who has appeared on Shark Tank Season 9 Episode 4. Many scammers claim they've received big investments from the Sharks or they have been on the show. If you don't see a business on this list, they were not actually on Shark Tank. Some of the top places you can use to check are on Wikipedia and also ABC's episode guide.
List with all the appearances in season 9 episode 4:
---
Shark Tank Air Date: 10/15/17 – Season 9 – Episode 4
BenjiLock – Padlock With Fingerprint Sensor
| | | |
| --- | --- | --- |
| ASKED FOR | GOT | SHARK |
| $200,000 for 10% | $200,000 for 15% | Kevin O'Leary |
Entrepreneurs: Robbie Cabral
Based in Los Angeles, CA, a company called Benjilock makes a unique key unlocking and padlock with a fingerprint. BenjiLock is the World's First Traditional Rechargeable Padlock with Fingerprint Technology.
According to the company, BenjiLock can last on a single charge up to a year. Just in case you're having trouble with the fingerprint reader, or you simply need someone to unlock it when you're not available, or the device runs out of battery, it also comes with a set of physical keys. If someone attempts to unlock it without your approval, the device will even automatically wipe your info and require keys.
The Benjilock comes with two traditional keys and can hold up to 10 fingerprints and. School, gym or on a backpack or any indoors where you might use a traditional padlock, are suitable for Benjilock use.
---
Solemender Cold Foot Massager
| | | |
| --- | --- | --- |
| ASKED FOR | GOT | SHARK |
| $75,000 for 10% | NO DEAL | NO SHARK |
Entrepreneurs: Ehan Kamat and Vinay Kamat
Unlike traditional foot rollers and massagers on the market today, the Solemender uses an innovative design to treat painful foot conditions. The all-inclusive device massage the sole and heel, and utilizes a re-freezable and removable roller to simultaneously cool. To initiate treatment of foot pain, doctors typically recommend stretching and cold. Both treatments are offered in one portable unit by this patent-pending Solemender.
This new device Solemender that makes feet more comfortable is invented by Ehan Kamat and Vinay Kamat from St. Louis, MO. To alleviate foot pain, the entrepreneur behind Solemender has created a device with frozen metal rollers when users roll their feet across it as it massages it cools.
Angling the foot in different positions as well as applying varying degrees of pressure can also have benefits that target pressure and trigger points found in the feet and are often realized with reflexology.
---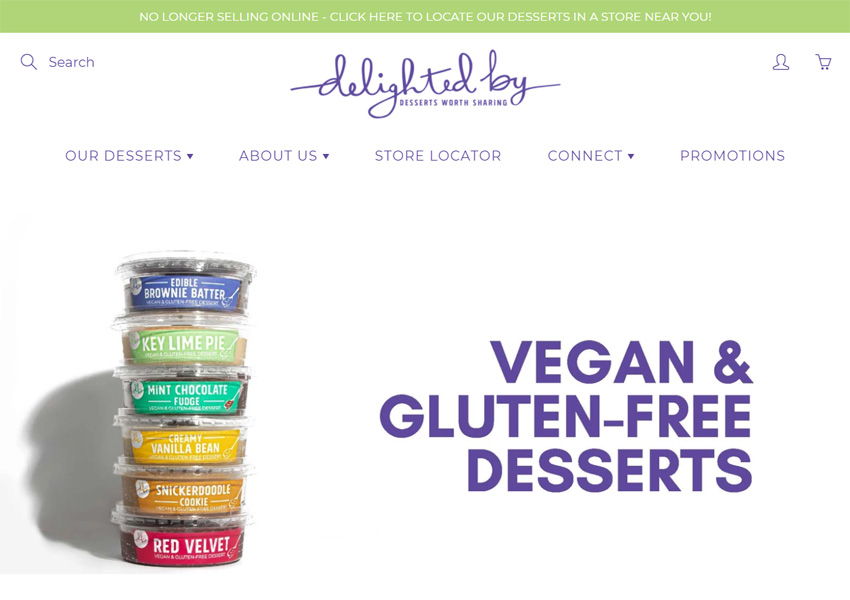 Delighted By Hummus – Sweet Dessert Hummus
| | | |
| --- | --- | --- |
| ASKED FOR | GOT | SHARK |
| $600,000 for 12% | $600,000 for 25% | Mark Cuban |
Entrepreneurs: Makenzie Marzluff
Delighted By Hummus is created by a certified nutritionist, Makenzie Marzluff. They have done $1 million in gross sales in the 13 months since they start selling in the stores.
Cinnamon and vanilla beans replaced the usual garlic and lemon of hummus. The product is not available for purchase online, but you can find it in big retailers like Whole Foods and Walmart. Another option is to use the store locator on the DelightedbyHummus website to find a store near you.
Delighted By Hummus currently offers 4 delectable flavors: Vanilla Bean, Snickerdoodle, Choc-o-Mint and Brownie Batter. They are all vegan, gluten-free, dairy-free and all-natural.
---
Ice Shaker Insulated Protein Shaker Bottle
| | | |
| --- | --- | --- |
| ASKED FOR | GOT | SHARK |
| $100,000 for 10% | $100,000 for 15% | Mark Cuban and Alex Rodriguez |
Entrepreneurs: Chris Gronkowski
Ice Shaker is a company from Dallas, TX, founded by an athlete that makes a new kind of shaker bottle designed to keep drinks cold.
The Ice Shaker can keep ice for up to thirty hours, thanks to its is a double-walled, insulated sports bottle. According to the entrepreneur who claims that besides keeping drinks cold, even when outside in hot weather it will not sweat. It's also claimed that it will not retain the taste or scent of previous beverages.
Ice Shaker's sturdy leakproof BPA-free pop top is easy to open while still being secure enough to close and shake. The Ice Shaker's double-wall vacuum insulated bottle will hold ice for over 30 hours in a 75-degree room.
Shaker is also perfect for traveling, the beach, the pool, the office, tailgating, hiking, camping, yoga, sporting events, parties, hunting, or anywhere else you might go! The Ice Shaker bottle is also perfect for iced coffee, water, beer, ice tea, smoothies, martinis, cocktails, pre-workout, BCAAs, amino, energy drink mixes, chocolate milk, almond milk and more!
---
More from Shark Tank
Recommended
Watch full episodes of shark tank online with Amazon Video
Summary
---
Executive producer Mark Burnett and Sony Pictures TV and bring another season of the business-themed reality show Shark Tank where major investors, aka "sharks" pitch business ideas from contestants. The show is based on the Japanese reality show "Dragon's Den."