Shark Tank season 10 episode 6 introduces a former professional baseball player Alex Rodriguez; a dissolvable protein pack product; a dual-purpose strap that keeps valuables safe and secure; a solution to keep a beer bottle cold; a healthy alternative treat; an update on Ice Shaker.
Season 10 Episode 6 in depth
---
In season 10 guest sharks include Jamie Siminoff, the first guest shark to have sought a deal on the show (the sharks passed on his company Doorbot, now known as Ring, Alex Rodriguez, Sara Blakely, Charles Barkley, Alli Webb.
In this season 10 episode 6, the guest judge is Alex Rodriguez.
Alex Rodriguez
Alexander Rodriguez is an American former professional baseball shortstop and third baseman who played 22 seasons in Major League Baseball (MLB), as well as a businessman and philanthropist.
Alex Rodriguez joined ESPN in 2018 as a Sunday Night Baseball analyst.
In July 2020, it was announced that Rodriguez would be part of the judging panel for the Forbes' Next 1000 list, a franchise which focuses on entrepreneurs from marginalized communities.
Rodriguez formerly owned a Mercedes-Benz dealership in League City, Texas, and in his free time, Rodriguez buys and collects art. He is an investor for eSports team NRG Esports.
Source: Wikipedia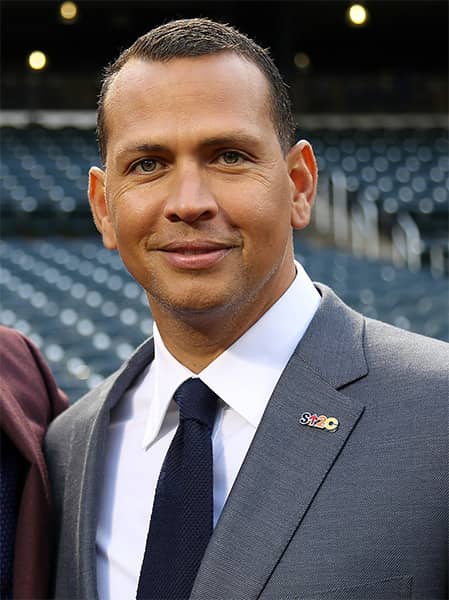 You may also like
Shark Tank Season 8
I consider each business investment based on concept and revenue.

Daymond John
We listed below every entrepreneur and business who has appeared on Shark Tank Season 10 Episode 6. Many scammers claim they've received big investments from the Sharks or they have been on the show. They were not actually on Shark Tank if you don't see a business on this list. Some of the top places you can use to check are on Wikipedia and also ABC's episode guide.
List with all the appearances in season 10 episode 6:
---
Shark Tank Air Date: 11/25/18 – Season 10 – Episode 6
Vade Nutrition Protein Shakes
| | | |
| --- | --- | --- |
| ASKED FOR | GOT | SHARK |
| $250,000 for 10% | $700,000 for 40% | Mark Cuban and Alex Rodriguez |
Entrepreneur: Joe Johnson and Megan Johnson
VADE Nutrition has created, wrapped in a dissolvable food-grade film, the first-ever single servings of powdered beverages. Their innovative scoop technology packs one perfectly measured scoop of their 100% whey isolate protein into a completely dissolvable film.
For building lean muscle, the protein is an important part of. The process of enjoying a protein shake on the go till now was to carry around a huge tub, and use a scoop to measure out the protein and trying to avoid any spill any in the process. Their Dissolvable Protein Scoops are the ideal choice for your active lifestyle. Built to go wherever you want and make it easy to use at the gym, in your everyday routine or even when you are traveling.
They use only the absolute highest quality ingredients available when carefully crafting their protein. Zero sugar, 20G Protein, 4.4G BCAAs, only 1 Carb, and 90 calories has one Dissolvable Protein Scoop.
---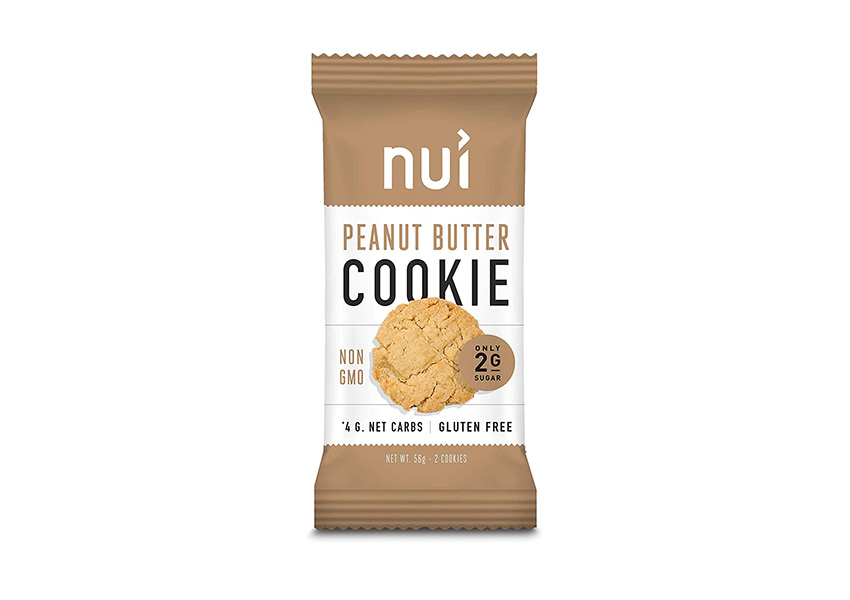 Nui Low Sugar Diet Cookies
| | | |
| --- | --- | --- |
| ASKED FOR | GOT | SHARK |
| $300,000 for 10% | $300,000 for 25% | Alex Rodriguez |
Entrepreneur: Kristoffer Quiaoit and Victor Macias
The diet cookies were created by the founders Kristoffer and Victor who both went on a ketogenic diet.
Their cookies have only 1g of sugar, which comes from the almond and coconut flours. They sweeten this gourmet yumminess with erythritol, a natural sweetener with a scientific name. Fruits like pears and grapes contain Erythritol. They also use a low glycemic sweetener, monk fruit extract. A flavor that tastes just like sugar without the sugary consequences is created from the science of erythritol and the meditative properties of monk fruit extract.
Their non-GMO nut flours have a tiny amount of net carbs and 6g of protein per serving. The chocolate chip cookies have only 3g of net carbs per serving, making them super keto-friendly.
Status: OUT OF BUSINESS
---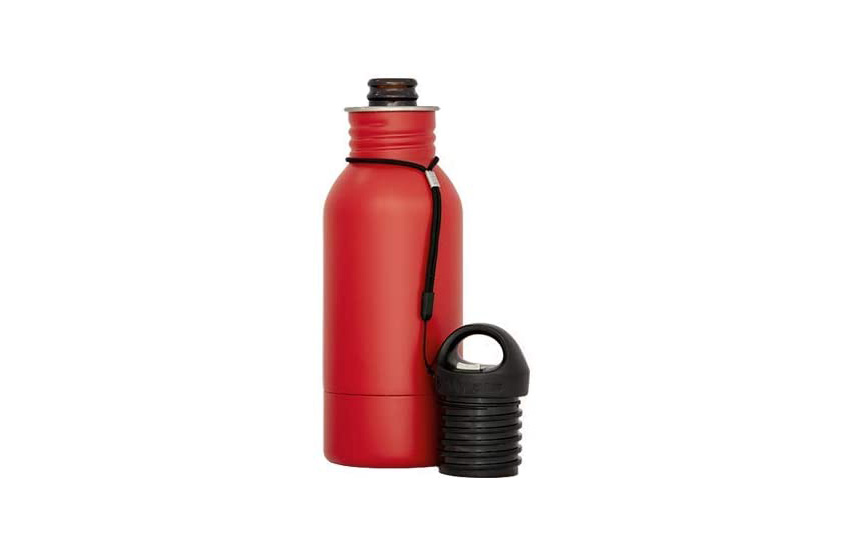 BottleKeeper Insulated Beer Bottle Holder
| | | |
| --- | --- | --- |
| ASKED FOR | GOT | SHARK |
| $1 million for 5% | $1 million for 5% + $2.50 royalty until $2 million is repaid | Mark Cuban and Lori Greiner |
Entrepreneur: Adam Callinan and Matt Campbell
BottleKeeper is a product from a company out of El Segundo, CA, that solves the age old problem of how to keep one's beer cold. Using a superstructure that looks like an ordinary aluminum drink bottle, the BottleKeeper holds a beer bottle inside it and keeps it cold by insulating the beverage from outside temperatures.
This bottle can protect your beer from breakage, and it is insulated to keep it colder longer. The stainless steel exterior hides neoprene insulation inside that sits between the bottle and the superstructure and keeps the bottle cold. They have sold over 1 million bottles.
The company has spent considerable amounts of time and money enforcing their 2 utility patents, and trying to prevent knock-off products from coming in the market.
---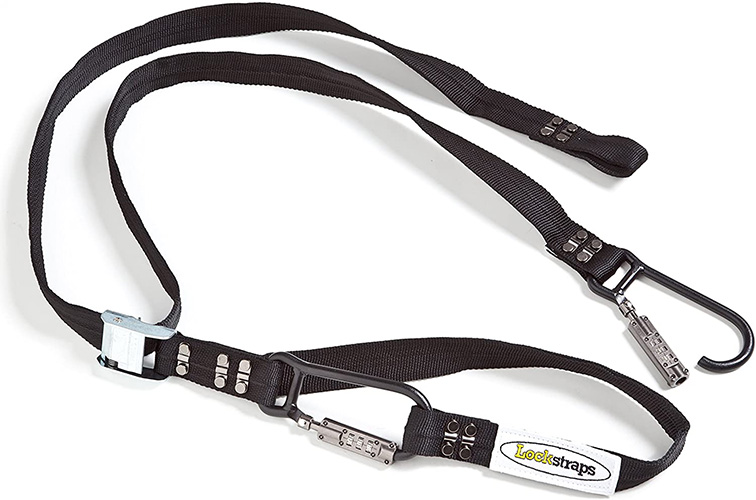 Lockstraps Locking Tie Downs
| | | |
| --- | --- | --- |
| ASKED FOR | GOT | SHARK |
| $200,000 for 20% | NO DEAL | NO SHARK |
Entrepreneur: Jeff Cranny
Lockstraps is a company and product from Temecula, CA, that is designed to help hold and secure items better than ever before. Lockstraps is both a securing system to hold things down (think in the bed of a truck or locked against a gate) and locked tight with a combination lock.
Light weight and no scratching valuables. Beefy galvanized steel rivets to detour theft. The LockStrap is a stainless steel cable, protected in a fabric outer layer.
Jeff Cranny, founder of the company, does have a design patent on this product. He came up with this product after his motorbike got stolen and the insurance company denied the claim.
---
More from Shark Tank
Recommended
Watch full episodes of shark tank online with Amazon Video
Summary
---
Executive producer Mark Burnett and Sony Pictures TV and bring another season of the business-themed reality show Shark Tank where major investors, aka "sharks" pitch business ideas from contestants. The show is based on the Japanese reality show "Dragon's Den."