Shark Tank Season 12 Episode 10 introduces a husband and wife from Los Angeles, California, pitch their twist on traditional sauces. A mother-and-daughter team from San Francisco, California, pitch their artisan-made designs inspired by the craftsmanship of each country. Afro-Latina sisters from Los Angeles, California, pitch their beauty and lifestyle brand. A duo of entrepreneurs from Los Angeles, California, brings celebrating with champagne to the next level. Season 9's Alice Lewis updates us on her Boston, Massachusetts-based company, Alice's Table.
Season 12 Episode 10 in depth
Guest sharks this season 12 include Blake Mycoskie, founder of TOMS and co-founder of Madefor, and Kendra Scott, founder and CEO of Kendra Scott LLC. Returning guest Sharks include Alex Rodriguez, baseball player and founder and CEO of A-Rod Corp, and Daniel Lubetzky, founder and executive chairman of Kind.
You may also like
Shark Tank Season 8
Kindness boggles my mind. It's the only force in nature that increases simultaneously for the giver and the receiver.

Daniel Lubetzky
We listed below every entrepreneur and business who has appeared on Shark Tank Season 12 Episode 10. Many scammers claim they've received big investments from the Sharks or they have been on the show. They were not actually on Shark Tank if you don't see a business on this list. Some of the top places you can use to check are on Wikipedia and also ABC's episode guide.
List with all the appearances in season 12 episode 10:
---
Shark Tank Air Date: 01/15/21 – Season 12 – Episode 10
Slice of Sauce
| | | |
| --- | --- | --- |
| ASKED FOR | GOT | SHARK |
| $200,000 for 10% | $200,000 as debt which converts to 20% equity when $1.8 million in sales is reached | Alex Rodriguez |
Entrepreneurs: Cody Williams and Emily Williams
The husband and wife Cole and Emily Williams of Austin, Texas presented their company Slice of Sauce. They launched a successful Kickstarter campaign in 2018. Their initial goal was $15,000 but ended up doubling it and raising $30,090.
Their product is dehydrated into a jelly-like form sauce which solves and eliminates the mess with sauce. Even their product hasn't officially launched yet at the time of the show Cody and Emily had a great projection to reach almost 2 million in the first year. One of the reasons is that their product doesn't have to be refrigerated and has a shelf life of 12 months.
Slice of Sauce is non-GMO, has no artificial flavors or preservatives and is gluten-free. There are four flavors available: classic ketchup, Secret Aardvark habanero hot sauce, Frank's Redhot cayenne and spicy sriracha. The Slice of Sauce has 8 Slices in each package.
---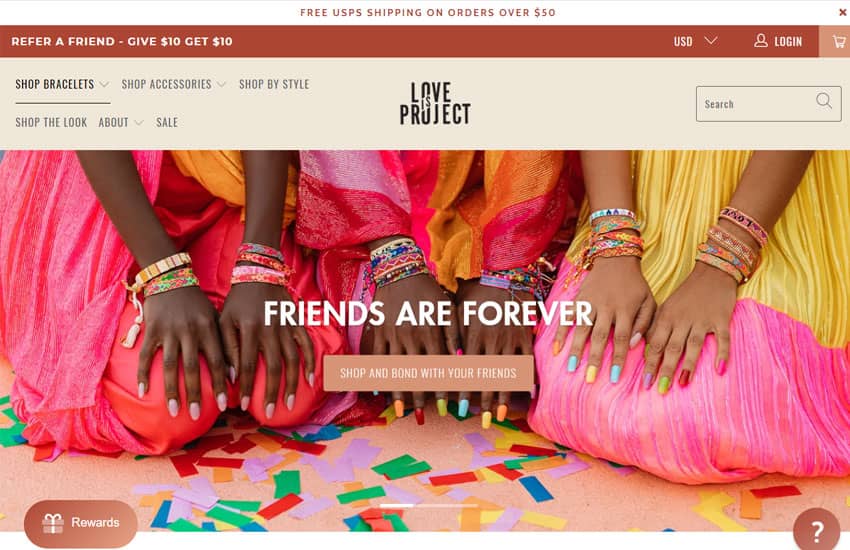 Love is Project – Bracelet for Love
| | | |
| --- | --- | --- |
| ASKED FOR | GOT | SHARK |
| $250,000 for 5% | NO DEAL | NO SHARK |
Entrepreneurs: Chrissie Lam and Gladys Lam
In Season 12 Episode 10 of the show, Chrissie Lam and her mother Gladys Lam, of San Francisco, California brought pitched the jewelry company Love Is Project. The company partnered with the Maasi and Samburu tribes in Kenya, where the first bracelets were made, and continues to help communities in other third world countries by providing jobs for women for handmade bracelets.
Despite the high volume sale – over $4 million in lifetime sales, the sharks were not attracted due to the high amount of customer acquisition cost and the multiple big loans owned by Chrissie Lam. The idea for her business came after Chrissie spent some time in Kenya and help improve the livelihood of the women and their families.
Unfortunately, Chrissie Lam was not able to close a deal with the shark for her bracelet and jewelry company Love is Project, but you can support her cause by purchasing from her website.
---
Luna Magic Cosmetics
| | | |
| --- | --- | --- |
| ASKED FOR | GOT | SHARK |
| $200,000 for 10% | $250,000 as a credit line for 30% equity | Barbara Corcoran |
Entrepreneurs: Shaira Frias and Mabel Frias
Luna Magic is a cosmetics brand founded by the two sisters Shaira Frias and Mabel Frias and it offers beauty, cosmetic, and personal care products. Their product lines include a line of makeup, lipsticks, eyeshadow, lashes, and hair clips. According to the sisters their company is inspired by "the rich cultures and music of the Caribbean & Latin America, the hustle and bustle of NYC and glamour of Los Angeles."
Before airing on the Shark Tank show, Luna Magic had generated $103,000 worth of sales. Luna Magic is a women-led and Afro-Latina-owned company. They partnered with Walmart to get in 1,000 stores across the country and needed help funding the purchase order.
The two sisters did a great presentation and the sharks were impressed and in the end, they accepted an offer from Barbara Corcoran for 30% of their company.
---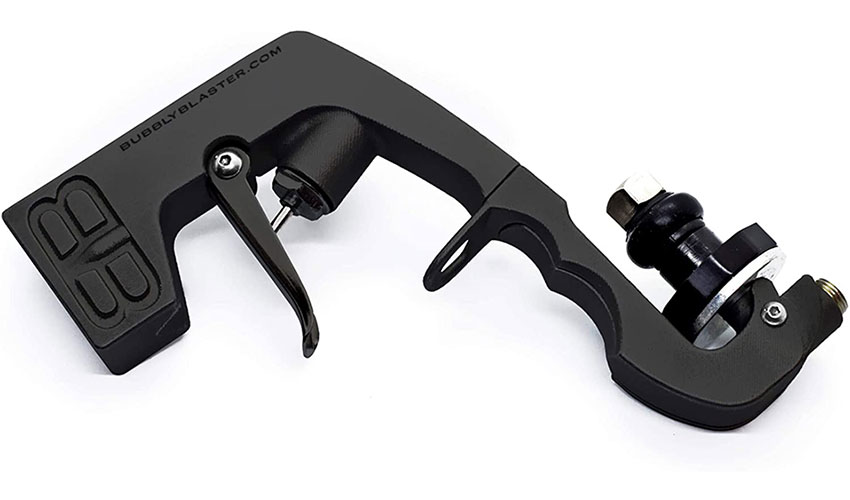 Bubbly Blaster – Champagne Sprayer
| | | |
| --- | --- | --- |
| ASKED FOR | GOT | SHARK |
| $120,000 for 20% | $180,000 for 30% | Mark Cuban and Alex Rodriguez |
Entrepreneurs: Stason Strong and Brad Hall
Bubbly Blaster is a way to spray champagne that makes it even more fun and with less mess. Founded by Stason Strong and Brad Hall, Bubbly Blaster champagne sprayer was introduced to the sharks in Season 12 Episode 10.
The Bubbly Blaster can be used one-handed, it's comfy to hold, as well as being very controllable and efficient. It even works as a bottle stopper when you're not using it, preserving your champagne to be enjoyed later on.
The sharks were impressed by the product margins which only costs $18 to manufacture the champagne sprayer blaster, while it sells for $100. The Bubbly Blaster sells in four different colors: Rose Gold, Hot Pink, Black, and White.
---
More from Shark Tank
Recommended
Watch full episodes of shark tank online with Amazon Video
Summary
Executive producer Mark Burnett and Sony Pictures TV and bring another season of the business-themed reality show Shark Tank where major investors, aka "sharks" pitch business ideas from contestants. The show is based on the Japanese reality show "Dragon's Den."