Shark Tank Season 12 Episode 13 an entrepreneur from St. Paul, Minnesota, pitches his self-cleaning bedding. A husband and wife from New York City introduce their twist on an Italian food snack. An entrepreneur from Santa Cruz, California, pitches his line of cool headwear designed to eliminate tension headaches. A duo from Longbranch, New Jersey, demonstrates how one can turn any aluminum can of beer into a draft beer experience.
Season 12 Episode 13 in depth
Guest sharks this season 12 include Blake Mycoskie, founder of TOMS and co-founder of Madefor, and Kendra Scott, founder and CEO of Kendra Scott LLC. Returning guest Sharks include Alex Rodriguez, baseball player and founder and CEO of A-Rod Corp, and Daniel Lubetzky, founder and executive chairman of Kind.
You may also like
Shark Tank Season 8
I value an entrepreneur I can get behind and trust because I know they are attempting to move forward in life.

Daymond John
We listed below every entrepreneur and business who has appeared on Shark Tank Season 12 Episode 13. Many scammers claim they've received big investments from the Sharks or they have been on the show. They were not actually on Shark Tank if you don't see a business on this list. Some of the top places you can use to check are on Wikipedia and also ABC's episode guide.
List with all the appearances in season 12 episode 13:
---
Shark Tank Air Date: 02/12/21 – Season 12 – Episode 13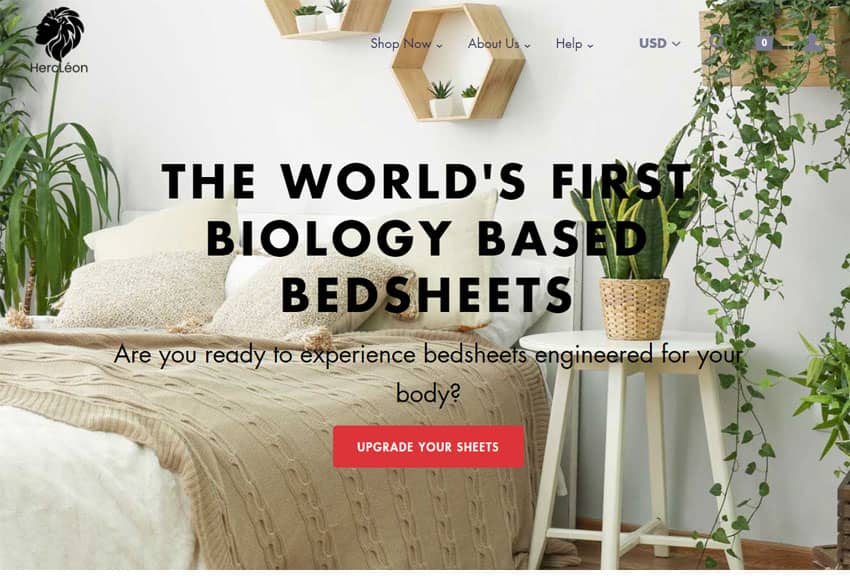 Jax Sheets – Bed Sheets For Men
| | | |
| --- | --- | --- |
| ASKED FOR | GOT | SHARK |
| $212,000 for 10% | NO DEAL | NO SHARK |
Entrepreneurs: Wen Muenyi
Jax Sheets is founded by Wen Muenyi and is featured in season 12 episode 13 with his stench-free bedsheet company. His bedsheet along with the pillowcases are designed to last longer before it gets stinky because are made out of HercFiber. This also led him to create a stench-free clothing line HercLeon made from the same material.
The entrepreneur from St. Paul, Minnesota started a successful Kickstarter campaign that surpassed his pledged $5000 to reach over $350 000. Wen Muenyi just finished his Kickstarter campaign when he appeared on the show so he didn't have many other sales. Jax Sheets are more sustainable and are made from bamboo and silver.
To ensure that he got the product right he gathered feedback for his product from a group of 1000-men. Jax Sheets also comes with a 100 nights trial and 1-year manufacture warranty.
---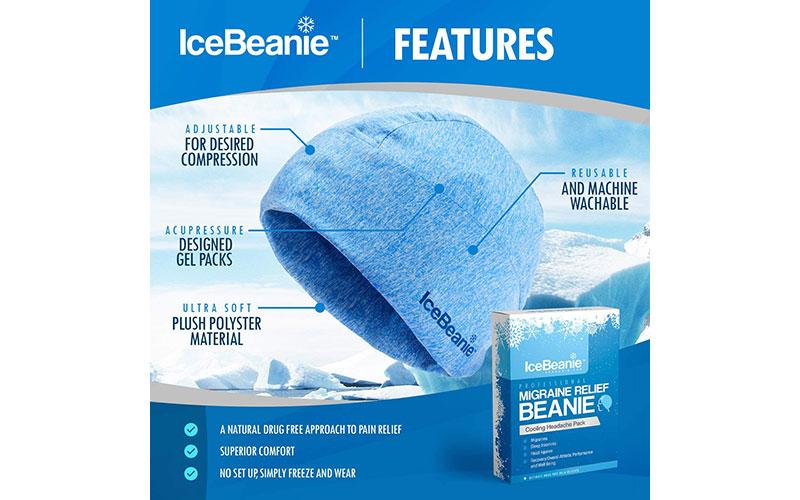 IceBeanie – Natural Migraine Relief
| | | |
| --- | --- | --- |
| ASKED FOR | GOT | SHARK |
| $50,000 for 20% | $50,000 for 25% | Mark Cuban |
Entrepreneurs: Nic Lamb
A surfer/entrepreneur Nic Lamb of Santa Cruz, California presented his cool headwear brand IceBeanie, which provides all-natural, compression cool therapy for relief from migraines and headaches. IceBeanie is lightweight and has a patent-pending design.
Migraines often require medical treatment or prescription medication for people who experience them in order to cope with their symptoms. IceBeanie is a drug-free and scientifically proven method using cold therapy to reduce inflammation, swelling, and relief from headaches and migraine pain. The IceBeanie is made of durable polyester with acupressure-designed gel packs and the fabric is also incredibly soft and adjustable to any head size.
The IceBeanie is ideal for the natural relief of migraines, headaches, concussions, hangovers, chemo recovery, TBI, tension, fevers, stress, inflammation, sports injuries, and more. IceBeanie can be purchased for $39.99 and refill packs of gel inserts can be purchased from $70 to $100, based on how many are in the pack.
---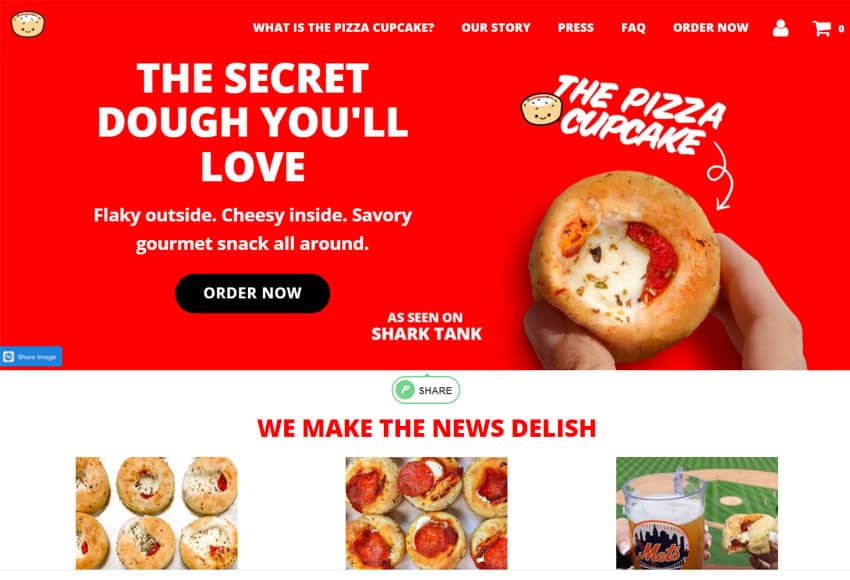 The Pizza Cupcake
| | | |
| --- | --- | --- |
| ASKED FOR | GOT | SHARK |
| $125,000 for 5% | $125,000 for 12.5% + 2.5% in advisory shares | Lori Greiner |
Entrepreneurs: Andrea Meggiato and Michelle Jimenez
A husband and wife Andrea Meggiato and Michelle Jimenez from New York City founded their brand The Pizza Cupcake. They offer a cupcake-shaped snack or a meal is filled with fresh mozzarella and tomato, wrapped in dough and baked for about 15 minutes at 450 and 500 degrees Fahrenheit.
In 2020 they sold $345,000 worth of product. The Pizza Cupcake can be purchased from their website and available in a few cities including Chicago, New York and Los Angeles. They are selling for $25.99 a box which includes 12 pizza cupcakes in one box. You can also buy Family Fun Pack which is two boxes for $49.99, or the Pizza Party Pack – three boxes for $69.99.
The Pizza Cupcake was founded in 2018. It has only 160 calories and can include toppings with basil and oregano, zucchini, pepperoni, or mushrooms.
---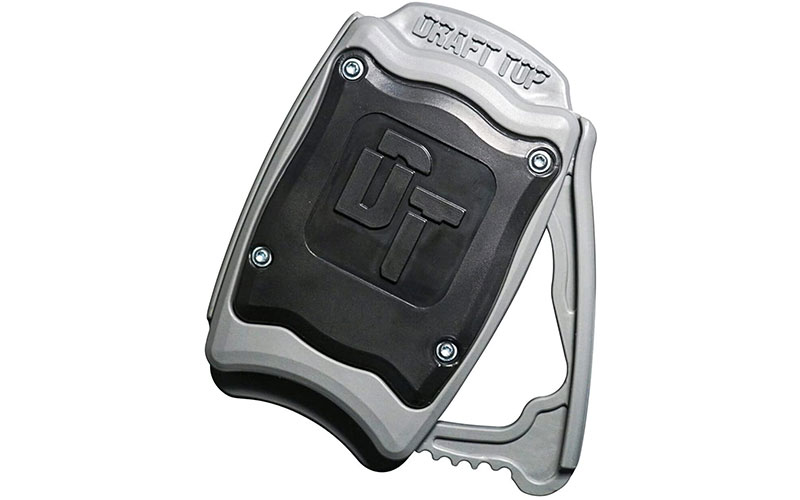 Draft Top – Beer Can Opener
| | | |
| --- | --- | --- |
| ASKED FOR | GOT | SHARK |
| $300,000 for 10% | $300,000 for 20% | Daymond John |
Entrepreneurs: Patrick Parizo and Armand Ferranti
Entrepreneurs Patrick Parizo and Armand Ferranti from Long Branch, New Jersey presented their product Draft Top in Season 12 Episode 13. Draft Top has four dull blades that use pressure to remove the top of a can without leaving any sharp edges behind. Standard 8- to 16-ounce aluminum beverage cans can be opened with The Draft Top.
A big achievement is a partnership of The Draft with NASCAR as part of the NASCAR Playoffs Weekend. The Draft Top can be customized with your logo or colors to advertise your business or any special occasion. The default color options are a black and silverish gray color. With this patented tool you can easily turn your canned beverage into a cup.
In just 8 months they sold $1.6 million of Draft Tops. In the end, Patrick Parizo and Armand Ferranti were able to close a deal with Daymond John for 20% of their company.
---
More from Shark Tank
Recommended
Watch full episodes of shark tank online with Amazon Video
Summary
Executive producer Mark Burnett and Sony Pictures TV and bring another season of the business-themed reality show Shark Tank where major investors, aka "sharks" pitch business ideas from contestants. The show is based on the Japanese reality show "Dragon's Den."