Shark Tank Season 12 Episode 18 introduces two entrepreneurs from New York City pitch a vegan take on a beloved drink. A husband and wife from Orland Park, Illinois, pitch their product designed to remove hair from your hands in the shower or bath. Entrepreneurs from Cleveland, Ohio, and Accra, Ghana, pitch their product designed to enhance a tattoo. An entrepreneur from Denton, Texas, pitches family biking with his electric bike company.
Season 12 Episode 18 in depth
Guest sharks this season 12 include Blake Mycoskie, founder of TOMS and co-founder of Madefor, and Kendra Scott, founder and CEO of Kendra Scott LLC. Returning guest Sharks include Alex Rodriguez, baseball player and founder and CEO of A-Rod Corp, and Daniel Lubetzky, founder and executive chairman of Kind.
You may also like
Shark Tank Season 8
My best successes came on the heels of failure.

Barbara Corcoran
We listed below every entrepreneur and business who has appeared on Shark Tank Season 12 Episode 18. Many scammers claim they've received big investments from the Sharks or they have been on the show. They were not actually on Shark Tank if you don't see a business on this list. Some of the top places you can use to check are on Wikipedia and also ABC's episode guide.
List with all the appearances in season 12 episode 18:
---
Shark Tank Air Date: 03/26/21 – Season 12 – Episode 18
Numilk Dairy-Free Milk
| | | |
| --- | --- | --- |
| ASKED FOR | GOT | SHARK |
| $1,000,000 For 5% | $1 Million For 7% Equity + $1 Million Loan For 3% Equity | Mark Cuban |
Entrepreneurs: Joe Savino And Ari Tolwin
In Season 12 Episode 18 Joe Savino And Ari Tolwin introduced their company called NuMilk, which allows consumers to make their own dairy-free milk in minutes. You can create fresh milk from dairy-free sources such as oats and almonds.
It is really easy to make the milk you just fill the bottle with water, insert one of Numilk's convenient pouches, lower the handle, and press start. For people with lactose intolerant or allergic to cow's milk, this is a complete game-changer.
This Plant-Based Milk Machine was brought to life after a successful campaign on Kickstarter where surpassed and even more than double its goal of $100 0000. There are two models one for home use and one for commercial Numilk Maker. The commercial version of the Numilk Kiosk can be placed in grocery stores, coffee shops. It can be connected to the Internet and remotely programmed to desired specifications.
---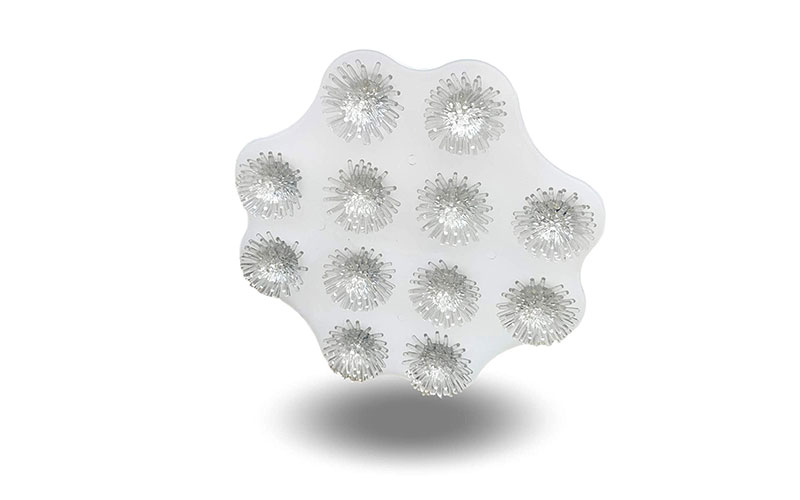 Hairy Grabster – Shower Hair Trap
| | | |
| --- | --- | --- |
| ASKED FOR | GOT | SHARK |
| $75,000 For 20% | NO DEAL | NO SHARK |
Entrepreneurs: Andy Watne and Patty Watne
On Shark Tank Season 12 Episode 18, Andy Watne and Patty Watne introduced to the Sharks their company Hairy Grabster. HairyGrabster is easy to use shower hair trap. Simply swipe your hair-filled hand on HairyGrabster® and hundreds of hair-hungry bristles trap and hold the hair.
According to Andy Watne and Patty Watne, there is no other product currently on the market like HairyGrabster, that can clean up excess hairs in the bathroom sink or shower. You can purchase Hairy Grabster from their official website or from Amazon for just $9.99.
Unfortunately, they came to the Sharks early with only $600 in sales so far. Although their margins were not bad since they make it for $1.30 each they need marketing help from the Sharks. No one of the Sharks was willing to invest in their idea.
---
Bunch Bikes – Family Electric Cargo Bike
| | | |
| --- | --- | --- |
| ASKED FOR | GOT | SHARK |
| $250,000 For 10% | $150,000 Loan + 100,000 15% Equity | Barbara Corcoran |
Entrepreneurs: Aaron Powell
Bunch Bikes is a family electric cargo bike and North America's largest front-load cargo bike brand. Aaron Powell is the founded of Bunch Bikes. He came up with the idea after returning home from a family vacation in Sweden and wasn't able to find in USA cargo bikes. The E-Cargo Trikes has innovative bike design with a built-in child or pet carrier. It can easily fit up to four kids in the basket.
The Bunch Bikes company was founded in 2017 with funding through family and angel investors. You can easily carry days of groceries worth of groceries. In their second model, called K-9, were made some modifications as was added one leash mount for your pets and easily two big dogs can fit. The total weight limit is 220 pounds. The front door is design as a swing door can easily unload. The company offers two models that can be purchased as either electric or non-electric bikes.
Although there is some competition, according to Aaron the company was expected to make over $2.2 million in sales by the end of the year which really impressed the sharks. In the end he was able to successfully close a deal with Barbara.
---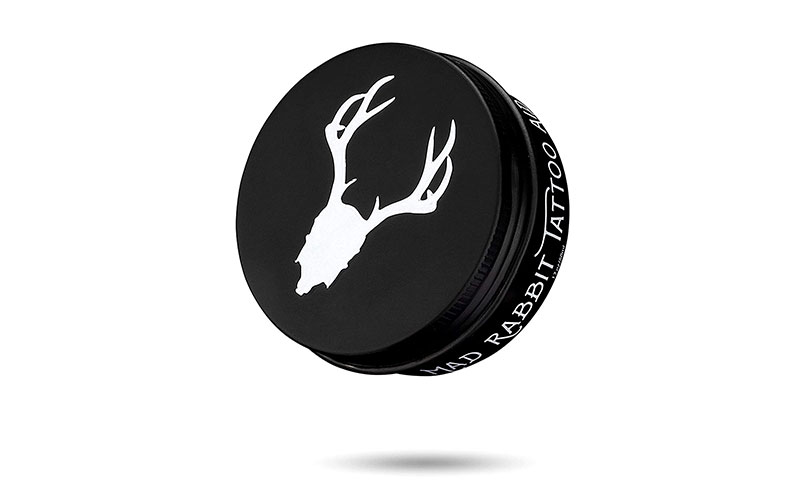 Mad Rabbit – Tattoo Aftercare
| | | |
| --- | --- | --- |
| ASKED FOR | GOT | SHARK |
| $500,000 For 5% | $500,000 For 12% | Mark Cuban |
Entrepreneurs: Oliver Zak and Selom Agbitor
Mad Rabbit Tattoo Update | Shark Tank Season 12
In Shark Tank Season 12 Episode 18 appeared Mad Rabbit – a tattoo aftercare cream. Their tattoo skincare product prevent ink discoloration and moisturize tattooed skin, keeps refresh and renew your skin. Founders of the company are Oliver Zak and Selom Agbitor who met at Miami University in Ohio.
Mad Rabbit product line is specially designed for tattoos and made with organic and all natural ingredients. The company was established in 2019 and had sold $400,000. In 2020 generated revenues topping $2.8 million, this attracted investors and in 2021 they got investment from RedHawk Venture company.
The product line of Mad Rabbit continue to grow as well as their sales and in 2021 they were projecting to make over eight digits in sales. They came in Shark Tank with a higher valuation but in the end were able to close a deal with Mark Cuban which cut in half their original valuation.
---
More from Shark Tank
Recommended
Watch full episodes of shark tank online with Amazon Video
Summary
Executive producer Mark Burnett and Sony Pictures TV and bring another season of the business-themed reality show Shark Tank where major investors, aka "sharks" pitch business ideas from contestants. The show is based on the Japanese reality show "Dragon's Den."