Shark Tank Season 14 Episode 1 featured amazing entrepreneurs and exciting deals that left viewers at home on the edge of their seats. It was an intense beginning for Season 14, which will feature many more innovative ideas and passionate pitches throughout the rest of its run.
Season 14 Episode 1 in depth
Guest sharks this season include Emma Grede, CEO and co-founder of Good American and founding partner of Skims; Gwyneth Paltrow, actress and founder of goop; Peter Jones, dragon on Dragons' Den; Daniel Lubetzky, founder and executive chairman of Kind; Kendra Scott, founder and CEO of Kendra Scott LLC; and Tony Xu, CEO and co-founder of DoorDash.
You may also like
Shark Tank Season Episodes
I like to take risks. That's how I make money. But they are calculated risks.

Kevin O'Leary
We listed below every entrepreneur and business who has appeared on Shark Tank Season 14 Episode 1. Many scammers claim they've received big investments from the Sharks or they have been on the show. They were not actually on Shark Tank if you don't see a business on this list. Some of the top places you can use to check are on Wikipedia and also ABC's episode guide.
List with all the appearances in season 14 episode 1:
---
Shark Tank Air Date: 09/23/22 – Season 14 – Episode 1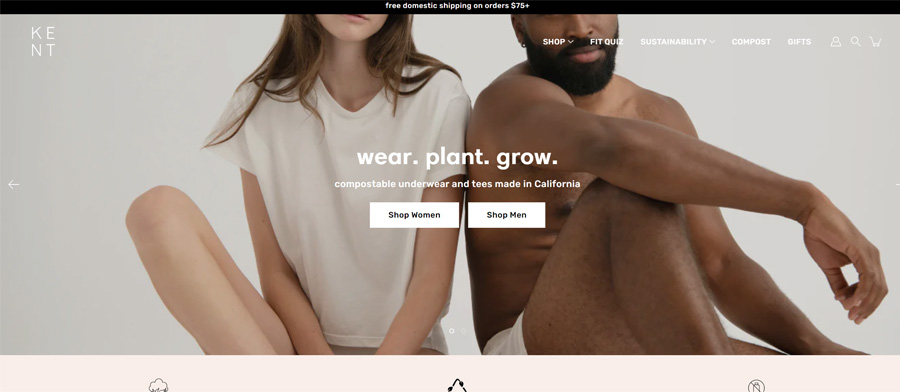 Kent Underwear
| | | |
| --- | --- | --- |
| ASKED FOR | GOT | SHARK |
| $200,000 for 5% | $200,000 for 15% | Daymond John |
Entrepreneurs: Tim Samuel and Dwayne Walker
Kent Underwear have recently made a splash in the world of fashion, appearing on the well-known show Shark Tank. On the show, entrepreneurs pitch their products to a panel of investors in hopes of receiving funding for their business. Kent Underwear is no exception, having been fortunate enough to be featured on the show to present their innovative company and product line.
Kent Underwear is an innovative and stylish line for men and women that recently made its debut on the popular television show Shark Tank. It is an inspiring story of two entrepreneurs who took a risk and were rewarded with success. Kent Underwear aims to revolutionize the way people buy clothing by offering sustainable, stylish, comfortable, and practical solutions that meet everyone's individual needs.
This innovative company provides an array of underwear options to cater to all shapes, sizes, and styles. With the use of cutting-edge technology, Kent Underwear seeks to create the most comfortable, affordable, and durable clothing possible.
Kent Underwear is passion about the sustainability and how fashion can reduce the enviromental impact and aim to use 100% natural, plant-based and organic materials.
---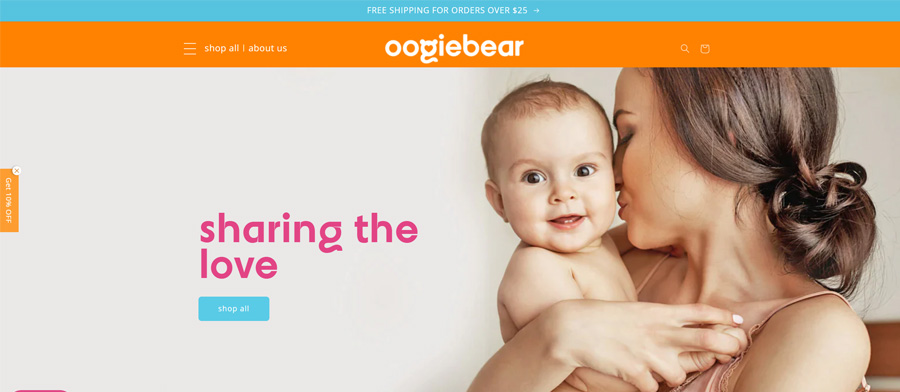 Oogiebear – Baby Accessory
| | | |
| --- | --- | --- |
| ASKED FOR | GOT | SHARK |
| $400,000 for 5% | $600,000 for 10% | Barbara Corcoran and Robert Herjavec |
Entrepreneurs: Sina and Nina Farzin
Oogiebear, a revolutionary new baby accessory, has recently gained attention after appearing on the popular television show Shark Tank. The product is an innovative new invention designed to help parents quickly and easily remove earwax from their children's ears and remove stubborn sticky mucus from newborn's nose. Oogiebear is unique because it combines two tools into one: a loop for scooping and a soft suction cup for extracting. This revolutionary tool has been featured in several major media outlets, including People Magazine and Life & Style Weekly.
Developed by two parents who were frustrated with traditional methods for removing stubborn earwax, oogiebear is the perfect snot remover for infants whether you're at home or on the go. It's lightweight and easy to clean, so it's always handy when you need it!
This revolutionary and multi-purpose device has quickly become a must-have item for parents everywhere, creating an ideal solution for parents to keep their little ones comfortable and clean.
OogieBear helps your infant breathe easier and sleep better, providing greater overall health and security for parents and infants alike.
---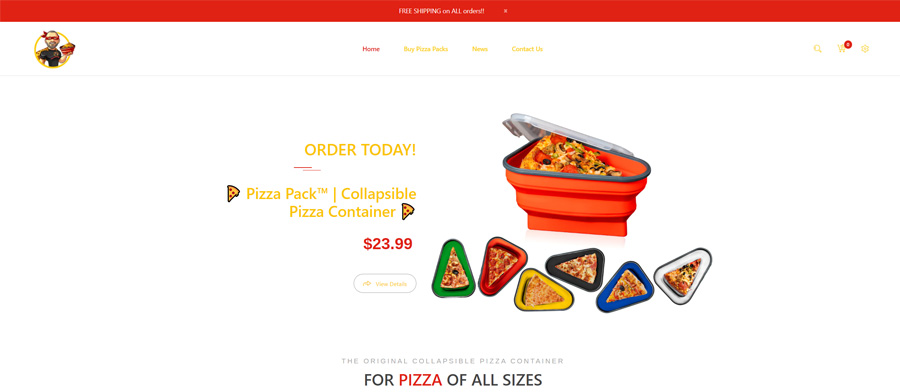 Pizza Pack
| | | |
| --- | --- | --- |
| ASKED FOR | GOT | SHARK |
| $100,000 for 10% | $100,000 for 13% | Lori Greiner |
Entrepreneurs: Tate Koenig
Pizza Pack has recently made a powerful statement on the reality show Shark Tank. The company, which specializes in unique pizza-themed product packaging, has caught the attention of millions of viewers with their creative designs and innovative business model. With the help of the show's investors, Pizza Pack is looking to revolutionize the way people store and transport their pizzas.
Pizza Pack provides consumers with an innovative way to store their pizza while keeping it fresh and warm at the same time. It's designed to be extremely easy to use and portable, so that you can take your favorite pizza with you wherever you go.
Pizza Pack offers an innovative solution to the age-old challenge of how to transport and store pizza safely and conveniently. This product could potentially provide customers with an easy way to bring and enjoy delicious slices of pizza wherever they go.
Food-Grade Silicone is tasteless, odorless, and non-toxic, making it safe to use on these pizza boxes. They are suitable for microwave, freezer, and dishwasher use as well. Microwaveable divider trays that come with each pizza pack box serve a dual purpose: separating pizza slices to save space while stored, and double as pizza plates for reheating a single slice.
---
More from Shark Tank
Recommended
Watch full episodes of shark tank online with Amazon Video
Summary
Executive producer Mark Burnett and Sony Pictures TV and bring another season of the business-themed reality show Shark Tank where major investors, aka "sharks" pitch business ideas from contestants. The show is based on the Japanese reality show "Dragon's Den."